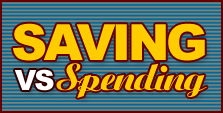 Not everyone is blessed with porcelain perfect skin(and if you are one then I am definitely super jealous!). Flawless or not we all need a little help sometimes and that's when a good foundation comes into the picture.
I'm too lazy to use liquid foundation, I have oily skin and I live in a tropical country where the heat easily melts all the gunk off your face in minutes if you're out and about.
Enter one of man's greatest inventions in deceiving people that your skin is flawless as those celebrities on TV= powder foundation.
These two products I've used have very good coverage and doesn't feel heavy nor give me breakouts. Just make sure you clean the sponge regularly so bacteria doesn't build up and cause those pesky bumps on your face!
First off is the pricey albeit totally worth it
Make-up forever duo mat powder foundation
Coverage is medium to full depending on application. What I love about this product is that I can layer it on when my face looks shiny but it never looks cakey nor feel thick/heavy on me.
I have pesky oily skin but it doesn't oxidize(or darken) on my skin after a few hours. Initially it looks super matte but without retouching it gives that dewy finish for some reason (probably mica or something). Trust me this looks amazing on skin! Whats also amazing about MUFE powder foundations is that they have a wide range of shades to match every skin tone(if you have dark skin then say goodbye to gray looking foundation!). I love this better than Mac powder foundation since mac tends to oxidize, clog up pores and look heavy/cakey.
***current price depends on your location but in the Philippines its not more than 1.8k (Sory guys I got this with a discount so I don't know the actual price!)
Don't take just my word for it though-more reviews from other bloggers
here
, (mufe vs mac) and
here
Ok enough with the spend part lets get to the save part with
Avon simply pretty dual powder foundation!
** its the one in the dark blue case
For around 250+php(last time I checked) it's definitely a steal!. Now let me tell you why you shouldn't turn your nose away from this very inexpensive line. It's actually a very good Mac studiotech powder foundation dupe without the Mac foundation downsides(clogged pores and whiteheads!!! it oxidizes sometimes though but this only happens if your skin is acidic) hurrah! no pimples! It has a very good medium to full coverage actually and you can use a wet sponge if you need heavier coverage . The one I have is the light beige shade(NC30 dupe) since it has a yellow undertone suited for my skin. The only downside to this powder is that it has a very limited range of colors :( read more blogger reviews about this powder
here
Comparison time!
If you have money to burn then you should definitely pick the MUFE one because it feels lighter on skin and doesn't oxidize.Avon simply pretty foundation is a very close second though(just as long as they have the right shade for your skintone then you're golden!)
hope this helps!
xx