Ever wanted smooth.. blemish free, pore less looking skin?
Have you tried expensive products that promise to rid you of pesky problems but instead only seem to siphon out your hard earned cash? (lol I sound like an infommercial)
Got oily and acne prone skin?
Is you nose full of unsightly blackheads and whiteheads?
You don't have to suffer in silence and there is no need for weekly trips to the clinic for extraction facials!
Get the smooth, trouble free skin you've always wanted!
Here's the Etude House Wonder Pore to the rescue!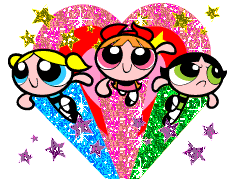 Review
Pros
Effectively removed my whiteheads and blackheads after a month of use(saw minor improvements after 2 weeks use)
Refreshing but does not sting (low alcohol content)
Removes dirt/makeup residue
Can be used as a facial mist
Affordable
Available locally!
Cute packaging (I bought the largest size)
Has a handy pump at the top to avoid wasting any product
Cons
None so far (after 2 months of use)
Overall Take
I love this toner! It is so affordable and effective. I used to have really gross whiteheads around my nose area and it made me feel really conscious so I covered it up with makeup(which made the problem even worse I think) My officemates have been raving about this product for so long so I decided to give it a try and purchased the full sized one(Since the smaller size was out of stock at that time) and boy am I glad I did! I have been using this for 2 months+ now and all I can say is that this is definitely a keeper! It definitely took care of my clogged pore problem and I really love using the pump part of the bottle since it is so cute and mess free! I recommend this to anyone who has unsightly whiteheads/blackheads and oily pimple prone skin!
Camwhore time! =p
Hope this helps! xx